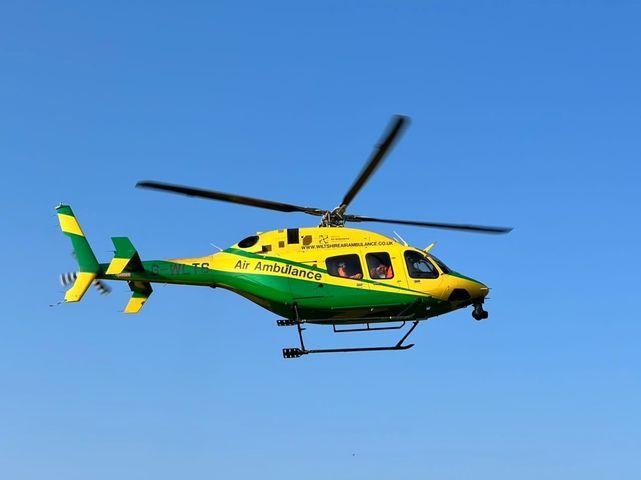 MARTIN Lewis, the man famous for helping people save money, has turned his attentions to saving lives in Wiltshire.
The journalist and broadcaster, who founded the website MoneySavingExpert.com, has donated £500 to Wiltshire Air Ambulance through a social media competition.
Lewis, 50, who has his own ITV1 show and BBC Sounds podcast, handed out cash to charities to celebrate reaching two million followers on Twitter.
He allowed his followers to nominate good causes to receive £500 each and selected two at random, with a third benefitting by virtue of his two millionth follower.
Teresa Harris suggested the air ambulance and was lucky enough to be selected, ensuring the lifesaving charity received the donation.
She said: "Oh my goodness. Martin Lewis, I'm sending an even bigger thank you, just so generous. I love this charity! What a lovely thing to do."
Critical care paramedic Adam Khan said: "Thanks to Teresa for your recent nomination on Martin Lewis' Twitter post and to Martin, thank you for your generous donation to our important service."
The charity needs to raise £4million each year to continue flying and saving lives as it receives no regular direct Government funding or National Lottery grants.