The cost of living crisis is affecting everyone at the moment so it's no surprise that households across the Westcountry are looking for even more ways to reduce their bills.
That's why we caught up with South West Water's resident money-saving expert, Lesley Horn, who works in its Customer Services Department and has been with the company for more than 20 years.
She's well versed in all things billing and her experience has taught her some tried and tested methods to save tens, if not hundreds of pounds on customers' bills every year.
She said: "South West Water was one of the only two water companies to reduce customer bills for 2022/23.
"Customer bills are on average lower today than they were 10 years ago, reflecting customer priorities during this period of rising household costs."
We asked Lesley to share some of her top tips and reveal the small changes we can all make around the home to save water and ultimately save money on our bills.
Take control with a meter
For customers who want to save money on their bills, the starting point is installing a water meter.
She said: "Customers on a water meter tend to have lower bills than those customers without. That's because you pay for what you use, and no more. For low-consumption households, this can save hundreds off their bill very easily.
"Customers relish the sense of control they have over their water when they have a meter. They can keep track of how much their household is using on a regular basis.
"They can also spot when their consumption goes up, for example in the summer, and can budget accordingly, or introduce water-saving strategies into their daily life to keep the consumption down."
Allowances if you have a leak
Water meters can also indicate if there's a leak in the property because there'll be an unusual spike in consumption.
Lesley continued: "Customers like to know they can use their meter readings to help find leaks and we can also use their readings to calculate a leak allowance.
"When on a meter, customers don't have to pay for the water lost from a leak. Instead, we use their past meter readings to calculate an allowance based on their normal consumption.
"This brings another level of financial reassurance in these stressful situations."
Reduce what you use with water-saving devices
From toilet buffaloos to shower timers, there are many devices available for free on the South West Water website that can reduce how much water you use.
Lesley said: "The water-saving devices are great because they don't require massive life changes to use. If you fit a water-saving shower head, for instance, you wouldn't have to cut down your shower time to have saved water.
"The water industry recommends that you shouldn't run the shower for more than four minutes so having a timer can really help.
"When you're on a meter, the less you use, the more you save."
Use flexible payment plans to help spread the cost
"This tip doesn't save money but it does help manage the money you spend on your bill.
"Our payment plans mean that instead of paying your bill all in one go, you can spread the cost over the year.
"If you sign up for one of our payment plans, you can choose to pay set amounts towards your bill every week, fortnight or month. It's up to you!"
Extra financial support for metered customers on benefits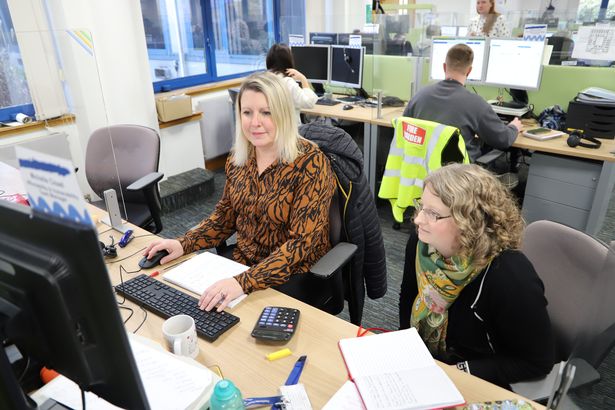 South West Water offers a range of financial help specifically designed to help people who have a meter and need extra support.
WaterCare provides a percentage reduction off your bill if you're on benefits.
WaterSure caps your bill price to help customers who are on benefits but use a lot of water due to household size or medical conditions.
WaterDirect helps you pay your bill directly from your benefit so that you don't have to think about it.
Lesley concluded: "Whatever support you need, even if you don't think you're eligible, give us a call and we'll see how we might be able to help you. It's important that you don't struggle.
"South West Water has committed to irradicate water poverty by 2025 and has put all this help in place to do just that.
"In fact, we've already helped just under 40,000 customers with our support tariffs, so it's always best to get in touch as soon as you can.
"It might be someone you know who needs this help, so please spread the word."
Stop the Drop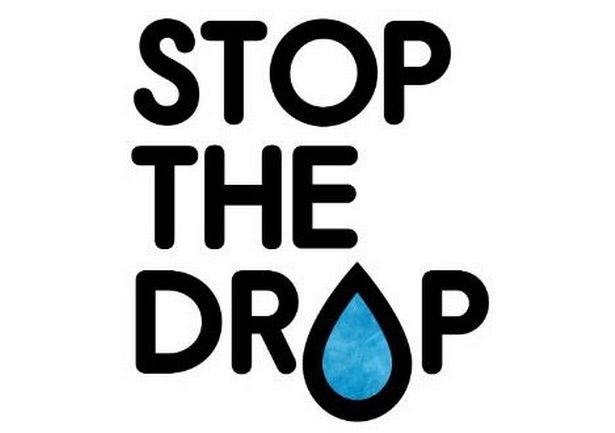 South West Water has been encouraging customers to save water through its Stop the Drop campaign.
As well as offering tips on how to be more water efficient at home, the company gave more than 75,000 water-saving devices to customers last year, ranging from water butts to flow-reducing shower heads.
Full details about the Stop the Drop campaign can be found on the website.
Get help with your water bill
If you're struggling to pay your water bill, South West Water has made it easier for you to get the right help with its online calculator and single application form. Click here for more information and full contact details.
Don't forget, South West Water offers a range of free, and subsidised, water-saving products which can be found on the website. You can order buffaloo bags that save water with every flush, shower and tap inserts that aerate and reduce the amount of water used, shower timers and more.