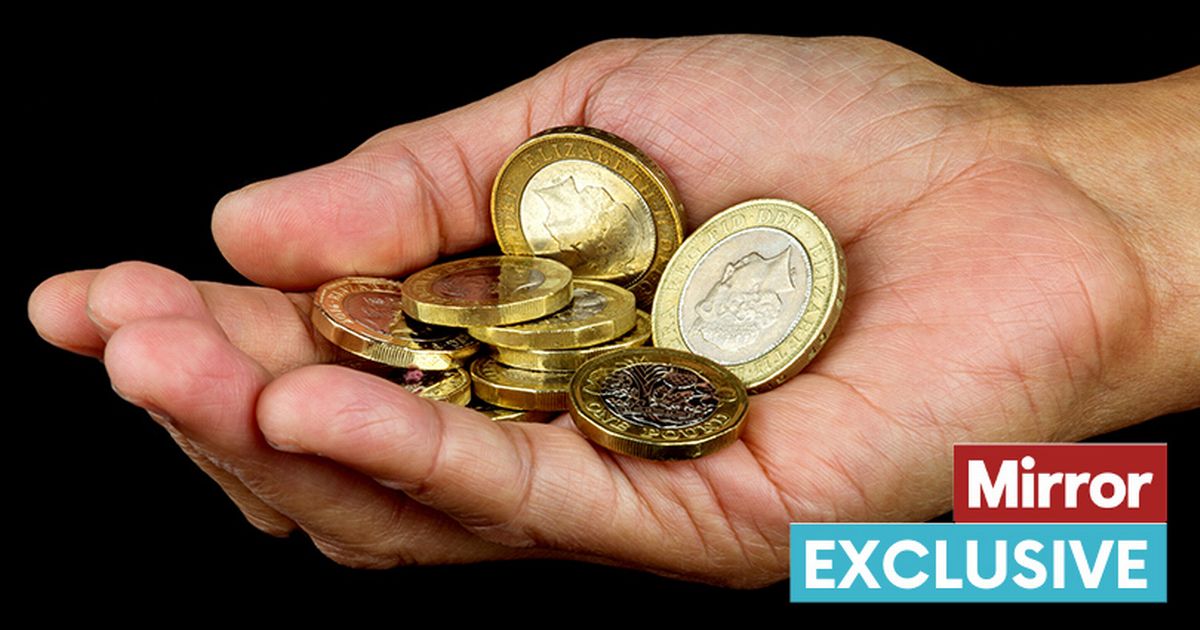 Starting a successful business can be a tricky endeavour as there's so many factors to consider and it can cost an absolute fortune to get established. Thankfully, money saving expert Gemma Bird is here to help.
Known fondly as Money Mum, the savvy spender is a regular guest on ITV's Lorraine show and has revealed her nifty tips for starting up a business on a budget. For those unsure on where to start, it's far easier than you might think.
People all over the country are currently struggling to make ends meet due to the the rising cost of living matched with the increased rate of inflation. With this in mind, many people are looking for alternative ways to make money and that includes starting a side hustle.
(
Getty Images/iStockphoto)
Gemma has shared advice for anyone looking to start their own business without thousands of pounds to fork out for it. She even set up her own business in this way so you will be in safe hands.
While she does not claim to be an entrepreneur, Gemma has plenty of tricks from the trade as she's learnt how to keep costs down while making her own business thrive.
Check your phonebook
Gemma encouraged budding business owners to consider contacts they might already have, as she explained: "You should scope out what your neighbours do for a living or go through your phone book and see if there is anyone who may be able to help you with your business/idea.
"While you are on the bus or travelling to work, talk to the person sitting next to you – you never know, they could become a client. If you are an organisation freak like me, there are various apps that you can buy for free [that] store and save all contacts and state what they do so you can easily search."
Network
Money Mum's next money saving business tip is pretty simple, but worth remembering. She said: "Networking is key – they [your next client] might just be your best friend's sister. Find out what people do as you can always ask for an exchange of service if both parties benefit. Social networking websites like LinkedIn are a great place to make business contacts."
Check your skills
Gemma insists that it's all about utilising what you already have, as she asks: "Do you have many skills that you don't utilise? Take time to understand what you can offer and what people may benefit from your skills – from this, it will become clear what people may need from you and then naturally you can build up a nice side hustle".
Learning courses
Another key element of business is learning on the job and Gemma suggests plenty of research ahead of starting out. She explained: "If you feel disheartened you haven't cracked something, then research learning courses to widen your knowledge to be able to do it yourself. This could include simple stuff like DIY, or a low level social media course to give you that confidence. Skills Training UK offer free courses across the country."
Test the water
Make sure you test out whether your product might be one people are interested in. Doing some of this market research will stop one bad decision leading to another.
Gemma explained: "Always scope out before you invest as you wouldn't want to make the wrong decision and it have a snowball effect on your business – I always have a trial period before I make any decision. But make sure you know the end date of the trial so you can make your decision before. If you're selling goods as opposed to services, it's worth using Amazon as a tool to see the popularity of your chosen product."
Minimise the middle man
Money Mum's next hot tip is fairly short and sweet, as she adds: "Where possible, try and cut out the middle man, every time someone gets involved, there is an extra cost."
Social circle
The expert insists that it's always worth talking to the people around you for advice as they might have the answer to a question you've not even thought of yet.
"Ask your circle of people questions and try and get free advice as you may be surprised that your uncle's friend's dad has a business, product or service that can provide 'mates rates' or even better, help you for free and then you can pay it forward," Gemma explains.
Make your life easier
Next up on the list is to use other businesses to help your own, but be sure to research to find the most cost effective ones that can help. "If you need to get third party support, try and research companies that don't break the bank but get what you need," Gemma adds.
"For example, I've used companies like Balloonary which makes the process of creating, launching and analysing online ad campaigns fast and simple, and gave me the confidence that my online ads are being taken care of. You don't need any design or marketing skills."
Never give up
Money Mum urges people to dig deep when things aren't going your way, as business is full of hurdles. "Some days you may feel like giving up and going to bed, but this is normal. Accept those days but don't let it effect tomorrow," she says.
Finally, Gemma added: "Karma is real, so the more positive energy you put out, the more you will get back. Life is hard but your mind is stronger.."
Do you have a story to share? We want to hear all about it. Email yourmirror@mirror.co.uk.
Read More
Read More
Read More
Read More
Read More